Hello everyone....hope you are doing OK last weekend. Mine No! Starts from Sunday, I've got pain by sore throat, it's really discomfort! Last 2 days been so hard, you'll understand if you are the only one in the house that taking care of everything. When our husband sick or our son, we feel tired but we still can do anything in the house to taking care of everything, but if you are the one whose sick as a mommy and have no maid or someone who can help u during the sickness...it's ahh....soooooooooooo ugh!!!!!!
Thank God, yesterday I've got the antibiotic and etc, the medicines from dr, i feel much better this morning. And the mood is :ON already!!! ha ha.
OK, now back to the hobby hi hi, actually i made this lo the day before i down with fever,etc!.So today, this morning, after my son go to school and after I've clean the house, etc, i posted this lo here and to my gallery.
Thanks so much to
Urban Mermaid
for the Rak, I got
WIZARD OF OZ
! Yihaaa..he he. I love this kit, and here is the layout for you make from this kit. Available at
SCRAPDISH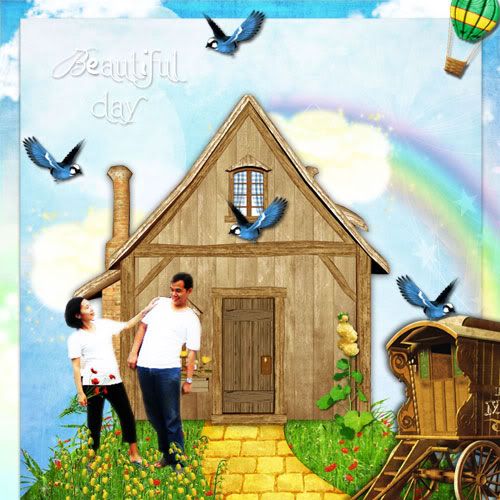 For those who like this fantastic kit as I do, please visit the store and buy this kit, you'll love it! (",)